Title 24/ Roofing Requirements
New Roofing Requirements
Title 24, Part 6…..Roofing Codes
The California Energy Code, or Title 24, Part 6 of the California Code of Regulations, also titled The Energy Efficiency Standards for Residential and Nonresidential Buildings were established in 1978 in response to a legislative mandate to reduce California's energy consumption. As of January 1, 2010, these standards have been updated. The new standards affect new construction, significant repairs of existing roofs, re-roofing (steep-slope), plus additions and alterations of existing buildings and homes.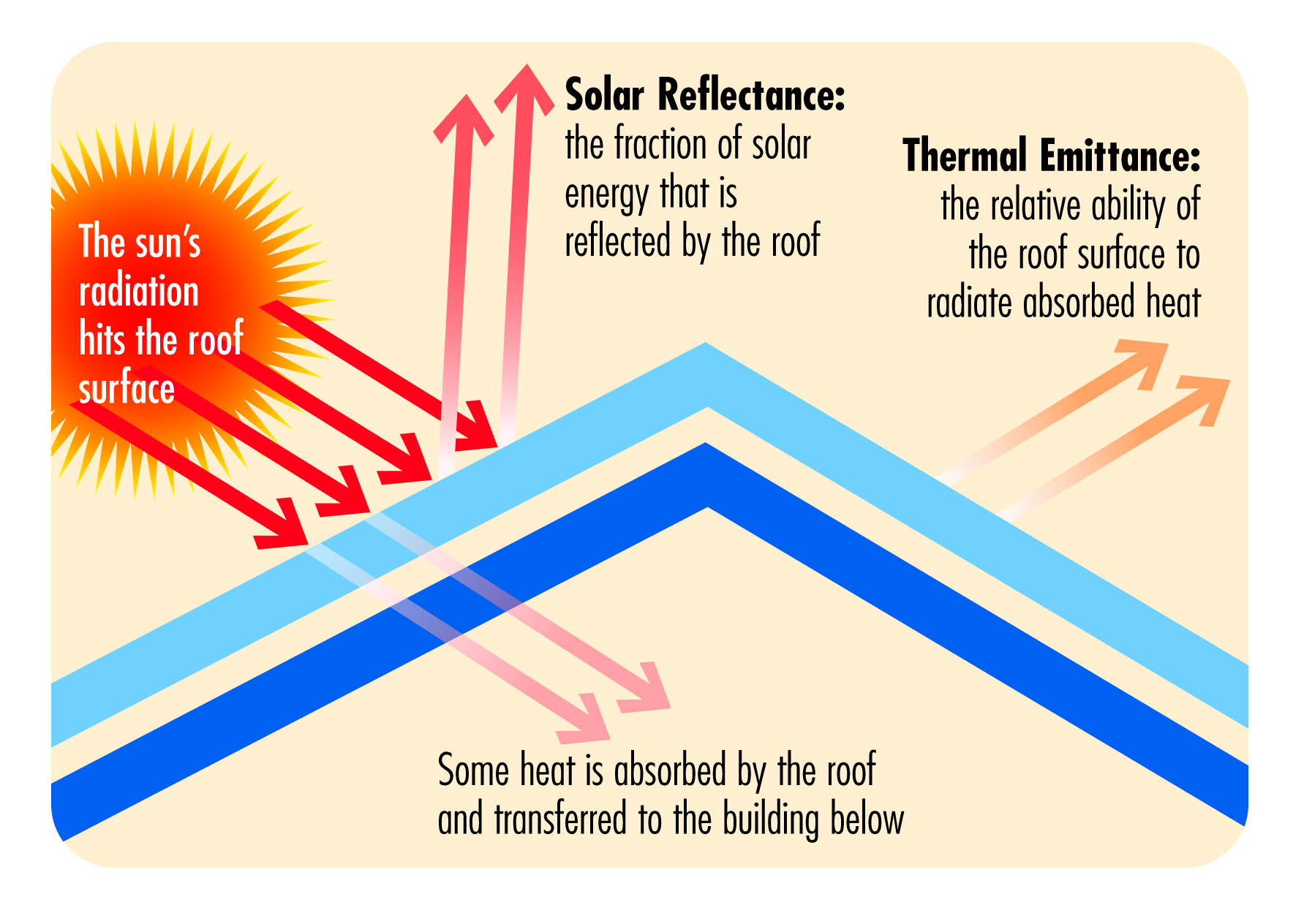 Currently, a residential cool roof is an optional energy efficiency measure, however on January 1, 2010, a cool roof is required for residential buildings (Climate Zones-10-15, Sacramento is Zone 12). Cool roof standards are designed to reduce air conditioner demand, lower your energy costs, and reduce the urban heat island effect.
Are Cool Roofs Mandatory?
If you choose not to install a Cool Roof, there are other options available that do meet the new Title 24, Part 6 Energy Efficiency Standards:
Attic Insulation (R-38) 13"( Blown-In Attic Insulation)
Stone Coated Steel/Metal Grid system, Concrete Tile Elevated Batten System (1″ Air Space above roof deck)
Radiant Barrier (Need 1" air space)
LOW -E  Reflective  3/16"  Roofing  Therma Sheet Underlayment
Benefits Of Cool Roofs
They reduce the roof surface temperature, thereby reducing the heat transferred in the home below. Cool roofs stay 50-60 degrees cooler than a conventional roof on a hot summer day
Lower energy cost-Can save 10-20% on your air-conditioning costs
Enhances the life expectancy of both the roof membrane and the homes HVAC equipment
Improves thermal efficiency of the roof insulation; this is because as temperature increases, the thermal conductivity of the roof's insulation also increases
Reduces the Urban Heat Island Effect- This occurs when city temperatures run higher than those in suburban and rural areas. Cool roofing can mitigate this effect and reduce surrounding air temperature
Improves air quality since less smog is formed
Air pollution associated with burning fossil fuels at utility plants is reduced because of less peak load demand
Reduce roofing waste added to landfills-Cool metal roofs are 100% recyclable and have 30% recycled material content
Most "Cool" roofs meet Energy Star and the Cool Roof Rating Council requirements and may qualify for LEED, NAHD and other GREEN programs.
* Lead Law – It's the Law! Federal law requires contractors that disturb painted surfaces in homes, child care facilities and schools built before 1978 to be certified and follow specific work practices to prevent lead contamination. Cal-Vintage Roofing is an EPA Certified Renovator.
* Smoke Detector and Carbon Monoxide – New State and Building Code Requirements- You must have a battery operated smoke detector in EVERY bedroom and hallway leading to a bedroom and a battery operated carbon monoxide detector in your hallway leading to all bedrooms.
Our Sales Consultants can assist you in choosing the product(s) that will meet the new requirements as well as obtaining a more energy efficiency home!