Asphalt Composition Shingles-Owens Corning
Owens Corning is a well-established company providing a product backed with experience. Recently, millions of dollars dedicated to upgrading its manufacturing plants enable an even higher quality shingle.
Among its products, the Architectural Series consists of 7 distinctive glass fiber shingles. Each comes with a Limited Lifetime Warranty, along with various shades of elegance to complement your preferred style.
Cal-Vintage Roofing is a Platinum Preferred Contractor (438 in the nation). The Owens Corning Platinum Preferred Contractor is an elite membership group that receives exclusive advantages, above and beyond those available to Preferred Contractors. One of the advantages is the ability to sell the Platinum Promise™ Limited Warranty, which is a Lifetime workmanship warranty no matter what shingle is purchased.
Duration™ Premium Shingles – Bold, Dark Shadow
Desert Tan
Duration™ Premium shingles with SureNail® Technology have it all: a bold, dimensional look, plus impressive durability. These beautiful shingles are designed for long-lasting performance.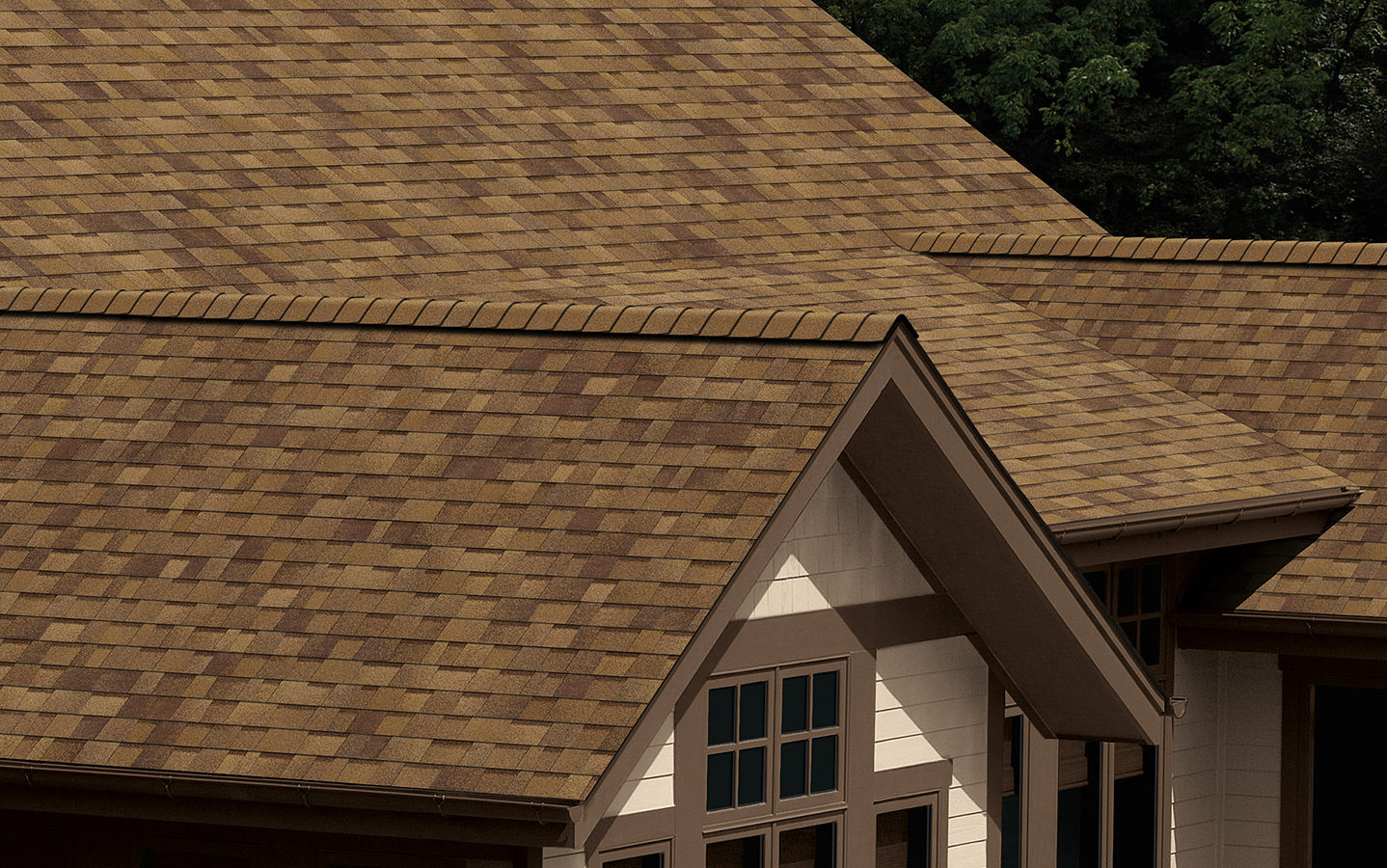 ---
TruDefinition Duration™ Shingles – Bold Contrast, Deep Dimension
Brownwood
The new TruDefinition® family of shingles offers a high-end, premium look which gives homeowners the aesthetics they desire at a more attractive price.TruDefinition® Duration® Shingles are available in popular colors with bold, lively contrast and complementary shadow lines for greater dimension.
---
TruDefinition Duration Max™ Shingles- Bold, Contrast, Deep Dimension
Smokey Mountain
TruDefinition Duration Max Shingles are the thickest of its kind, and combine the use of multiple granule colors and shadowing.  This creates the unique, and striking effect; rustic hues, lively contrasts, and complimented shadow lines.
---
TruDefinition Duration Shingles -Designer Colors Collection – Intense, Vibrant
Storm Cloud
Bring fashion to your roof! Made with brilliantly colored granules that add richness and dimension in a wide array of colors shingles can bring it all together – helping to improve your home's aesthetics and perceived value – with maximum vibrancy and colors you won't find anywhere else.
---
Woodcrest & Woodmoor Collection – Rustic Wood Shake
Chestnut
Woodmoor® shingles feature an extra-thick, three-dimensional appearance that evokes the look of wood shake.Thick, ruggedly beautiful Woodcrest® shingles use their rustic and textured appearance to create the look of wood shake. Their natural look comes with a durability that's just as appealing.  Careful color blending results in a striking three dimensional effect.
---
The Berkshire™ Collection – Natural Slate
Sherwood Beige
Features 5 natural slate colors with shadow accents to complement a variety of architectural styles. With a thickness, proportion and color selection reminiscent of natural slate, these shingles make a unique, elegant statement and provide you with a superior looking, better performing roof.
---
Oakridge Shingles – Clean, Warm, Inviting
Estate Gray
Oakridge® shingles have a warm, inviting look in popular colors for a step up from traditional three-tab shingles. A Manufacturer Limited Lifetime Warranty adds to this shingle's appeal.
---
Supreme® Metric – Smooth, Clean Lines
Estate Gray
Supreme® three-tab shingles—the smart choice when you need to balance curb appeal, weather resistance and value. Supreme shingles come with a 25-Year Limited Warranty and Class A UL Fire Rating—the industry's highest rating.
To learn more about Owens Corning Products and to visit our Owens Corning Contractor profile  please visit: https://www.owenscorning.com/roofing/contractors/contractor-profile/206212